Frequently Asked Questions
Where do the workshops take place?
All workshops are held in Portland at Daystar Education, unless otherwise noted. Our address is:
2054 N. Vancouver Ave. Portland, OR 97227. We are on the corner of N.Vancouver and Tillamook
Is Daystar also ACCBO?
Daystar is not ACCBO, but we are in the same building. Go to www.accbo.com for ACCBO information.
Do you have parking available?
We have about 10 parking spaces specifically for Daystar, and there is plenty of street parking nearby.
Are meals included in the trainings?
We provide coffee, tea, bagels and fruit in the mornings. You may bring your own lunch, or plan on a short walk or short drive to local eateries.
How long are the workshops?
All workshops are from 9:00AM-4:30 PM.
How do I register for a workshop?
The easiest way to register for workshops is through our on-line registration. You may also register by mailing in your registration form with your payment.
What if I want to pay for a workshop by check or cash?
If you would like to pay by check, money order, or cash you can print the registration form, fill it out, and mail it in with your payment.
I misplaced my certificate. Can I get another copy?
Yes. A replacement certificate can be obtained for $5.
How do I find out if a class is full?
If you see a class being offered on our Course Calendar, but do not see it on the registration page when you go to register that is because the class is full.
Why do you need my email?
We do most of our communication through email. This is how we confirm registration, or let you know of a date or location change. It is very important that we have your correct email address! Daystar does not share your email with anyone.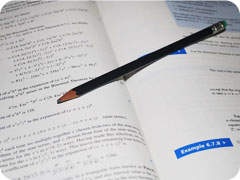 5 Core Courses required for CADC
Basic Counseling Skills
Group Counseling Skills
Alcohol and Drugs of Abuse Pharmacology
Infectious Disease (Risk Assessment/Reduction)
Counseling Ethics
Please Register Early!
The five core classes often fill weeks in advance, so don't be disappointed by trying to register too late.
In our other many workshops, we also encourage you to register early so we don't cancel an event just before you sign up!!